Customizing Pharmacy Care For Your Better Health!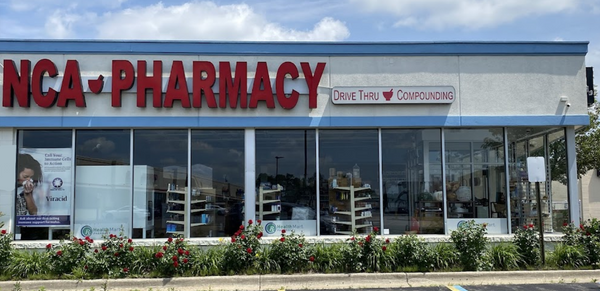 We are a Michigan based pharmacy that serves the local community as well as the surrounding area.
NCA Pharmacy has been serving the Southeastern Michigan communities since 2015. Our pharmacist has over 30 years of pharmacy experience and our friendly and knowledgeable staff will treat you like family.
Here at NCA Pharmacy, we are dedicated to providing our patients with pharmaceutical care that is designed to meet their custom needs.
Whether it's custom compounded prescription medicine, retail prescription medication, over the counter products, or durable medical products, we are here to help you navigate your pharmaceutical needs. In addition we are pleased to provide medication therapy management to many chronic disease states, drug utilization reviews or just a simple consultation to answer any questions you may have regarding your medications.
Experience the NCA Pharmacy Difference!
We offer complete pharmacy services from vitamins and supplements to prescription drugs, and compounding for the entire family!
Finding a pharmacist that is very knowledgeable, about the different doses of prescription drugs, various side effects, and/or delivery systems available for different drugs can make a big difference when it comes to your health and the way your prescription drugs effect it.
At NCA Pharmacy we combine the science and technique of preparing and dispensing medications. Our aim is to ensure the safe and effective use of pharmaceutical medications to our patients. Our health professional takes into account both health science and chemical science to provide patients with the service they need from a pharmacy.
Visit us today and let us take care of you in store or via our convenient drive thru!
Our Mission
To provide a seamless experience for patients and providers, and to meet individual medication needs in order to maintain or improve health.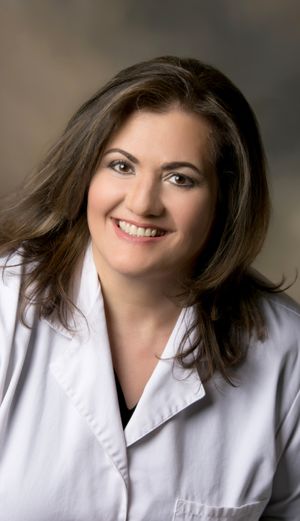 Shatha J. Matti, PharmD, RPh
Shatha Matti grew up in Southeast Michigan and is a life-long learner. As she went on to received her Doctorate of Pharmaceutical Sciences from the University of Florida College of Pharmacy, Gainesville, Florida and her Bachelors of Pharmaceutical Sciences from Wayne State University College of Pharmacy, Detroit Michigan. She also graduated Summa Cum Laude from St. Mary's College (Madonna University) in a double major in Chemistry and Biology. She completed her doctorate pharmacy clinical rotations at Shands Hospital in Gainsville, Florida, her hospital practice pharmacy externship at Beaumont Hospital, Royal Oak, Michigan and her community practice pharmacy internship at Efros Drugs, Farmington Hills, Michigan and at CVS Health, Farmington Hills, Michigan.
Shatha is currently the Pharmacy Team Leader and Compounding Pharmacy Manager at NCA Pharmacy since its inception in December of 2015.
Shatha began her pharmacy journey as an Intern in 1990 for 3 years and spent the next 22 years practicing and serving patients in the role of Pharmacy Team Leader in Southeast Michigan at CVS Health.
She is certified in many areas of pharmacy practice:
Diabetes Management through the Illinois Pharmacist Association.
Medication Therapy Management MTM) through Maryland College of Pharmacy, Immunization Administration through American Pharmacist Association
Shatha is also certified in multiple modes of compounding:
Non-Sterile; General Compounding
Dermatological Compounding
Women's Hormone Compounding
Pain Management Compounding
Veterinary Compounding
Sterile Compounding
Shatha has been active with the American Diabetes Association(ADA), speaking and volunteering at the Diabetes Expo, in Novi, Michigan. She has spoken at student organizations at Oakland University, Rochester Hills, Michigan. She also has been active in fund raising for both the American Diabetes Association and Juvenile Diabetes Research Foundation(JDRF).
Shatha is an active member of various pharmacy and medical organizations: American Pharmacists Association, Chaldean American Association of Health Professionals (CAAHP-USA), Michigan Pharmacists Association, and International Academy of Compounding Pharmacists.
In 2019, Shatha was honored to become a board member of Chaldean American Association of Healthcare Professionals, Board of Directors. Shatha is currently in her second term as a board member along side fourteen other reputable doctors, pharmacists, and nurses.